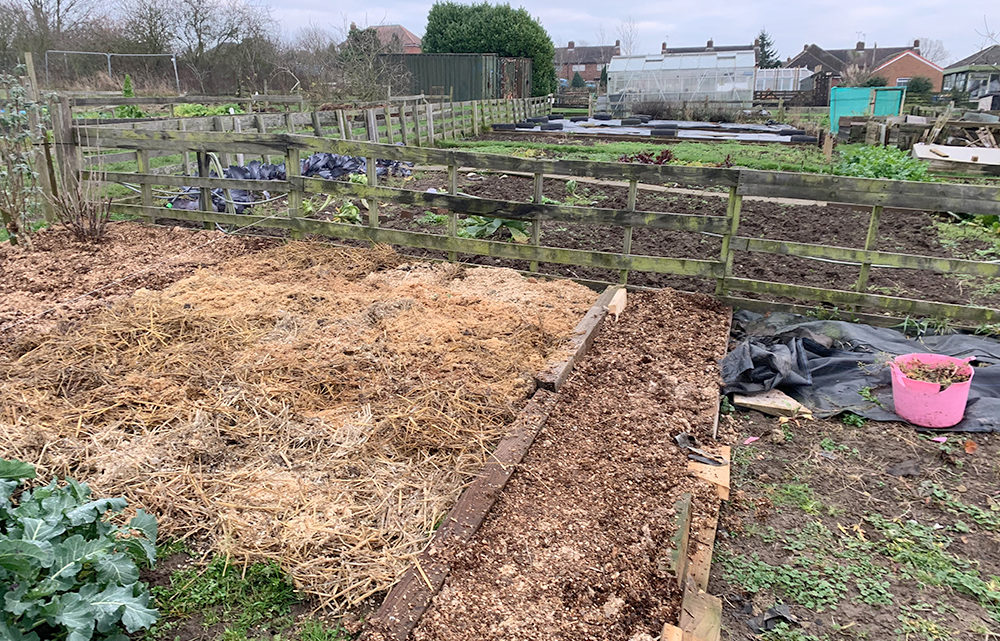 February 1, 2019
As you'd expect, it's still very cold here in Derbyshire, it's snowing as I write this. This month, for me is going to be all about planning and preparation.
April 1, 2018
We are not particularly big fans of either method of dig or no dig and are pretty open minded to both still, continuing to experiment as we go along, this gives us somewhat of a patchwork plot, some covered with a layer of organic matter for the winter, some parts covered with plastic and membrane and others simply winter dug over. I quite like the variety.
August 3, 2016
The plot has been fantastically busy of late and we are taking home lots of fresh fruit and veg! Such a great feeling after so much work!
June 15, 2016
A birthday party invite last weekend took us out into the pouring rain to drop our little man off for fun in the woods (great party idea by the way). Not having a lot else to do myself, hubby and little lady thought we'd take a nature walk of our own. Despite the opening of…