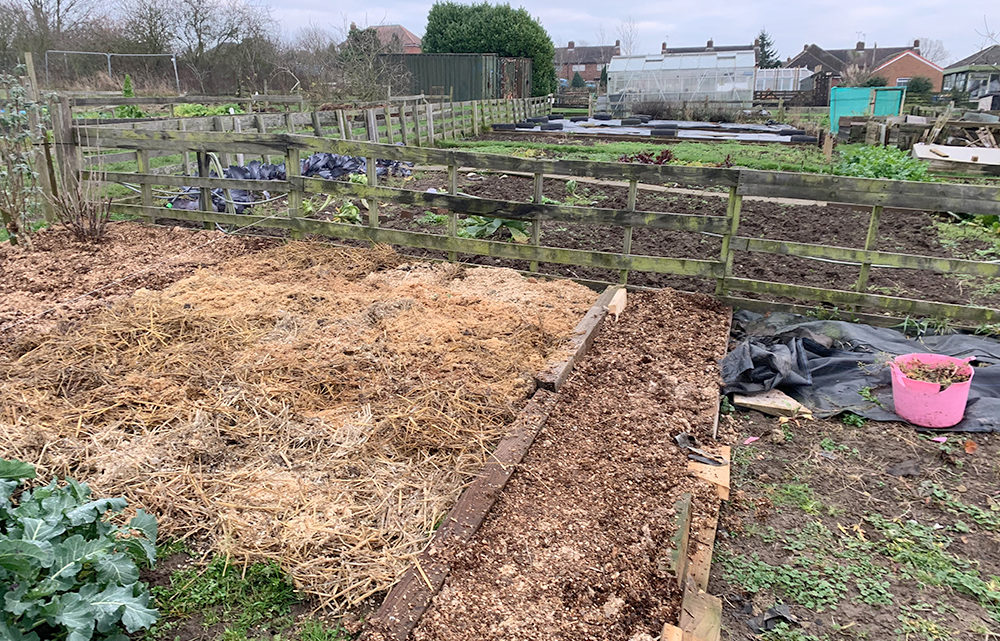 February 1, 2019
As you'd expect, it's still very cold here in Derbyshire, it's snowing as I write this. This month, for me is going to be all about planning and preparation.
October 31, 2018
I don't think it's uncommon for allotmenteers to tend to their plots sporadically, for those of us that attempt to juggle work, family and the allotment, it can sometimes be a struggle to keep all of those balls in the air! This has certainly been the case for me of late. After a summer of…
August 21, 2018
It's hard to believe that it's approaching the end of August, the children will soon be back at school and the nights well and truly drawing in. The allotment is far from what I would be happy with in terms of appearance and organisation but despite the unusually warm weather we have done better than…
April 1, 2018
We are not particularly big fans of either method of dig or no dig and are pretty open minded to both still, continuing to experiment as we go along, this gives us somewhat of a patchwork plot, some covered with a layer of organic matter for the winter, some parts covered with plastic and membrane and others simply winter dug over. I quite like the variety.
January 14, 2018
It's that age old thing that you have time for whatever you make time for, it's all about priorities, what's important to one family is less important to another. I suppose the same goes for other pursuits such as exercise or going to the gym. There's not an infinite amount of free time available so you choose where to spend what you do have.