14th April 2019
After a turbulent March, I am happy to say that we are back 'on it'.
24th February 2019
I usually start off our broad beans in the greenhouse and when they reach a good size, move them outside but I have noticed that the plants, despite having a good start, always end up rather small!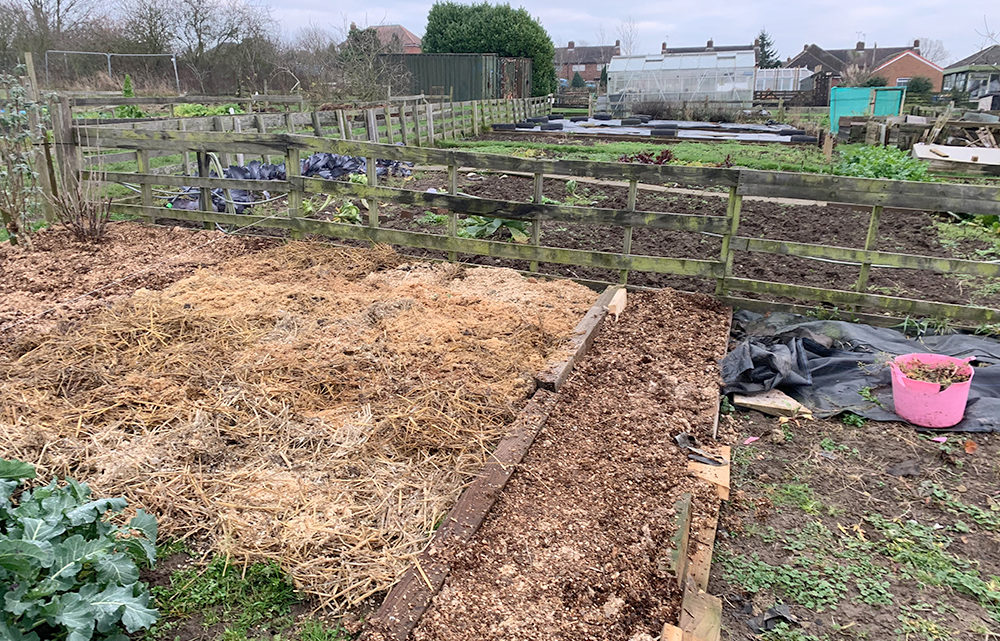 1st February 2019
As you'd expect, it's still very cold here in Derbyshire, it's snowing as I write this. This month, for me is going to be all about planning and preparation.
1st April 2018
We are not particularly big fans of either method of dig or no dig and are pretty open minded to both still, continuing to experiment as we go along, this gives us somewhat of a patchwork plot, some covered with a layer of organic matter for the winter, some parts covered with plastic and membrane and others simply winter dug over. I quite like the variety.
12th January 2018
Each year, before I start ordering I like to take a look through all of the seeds that I already have. Invariably I end up with a few stashes here there and everywhere. My first job is to gather them all up and bring them home from the allotment.