14th April 2019
Off
After a turbulent March, I am happy to say that we are back 'on it'.
By
Digging the Earth
17th March 2019
Off
Settling down for a day at my desk this week, when thankfully I received a text message to let me know, shall we say, that my allotment shed was not quite where I had left it! It's a familiar story over the winter when the winds get up. Now that the MET office are naming storms, I can say quite bizarrely that "Gareth took my shed" along with plenty of other allotment structures nationally by the sound of it.
By
Digging the Earth
24th February 2019
Off
I usually start off our broad beans in the greenhouse and when they reach a good size, move them outside but I have noticed that the plants, despite having a good start, always end up rather small!
By
Digging the Earth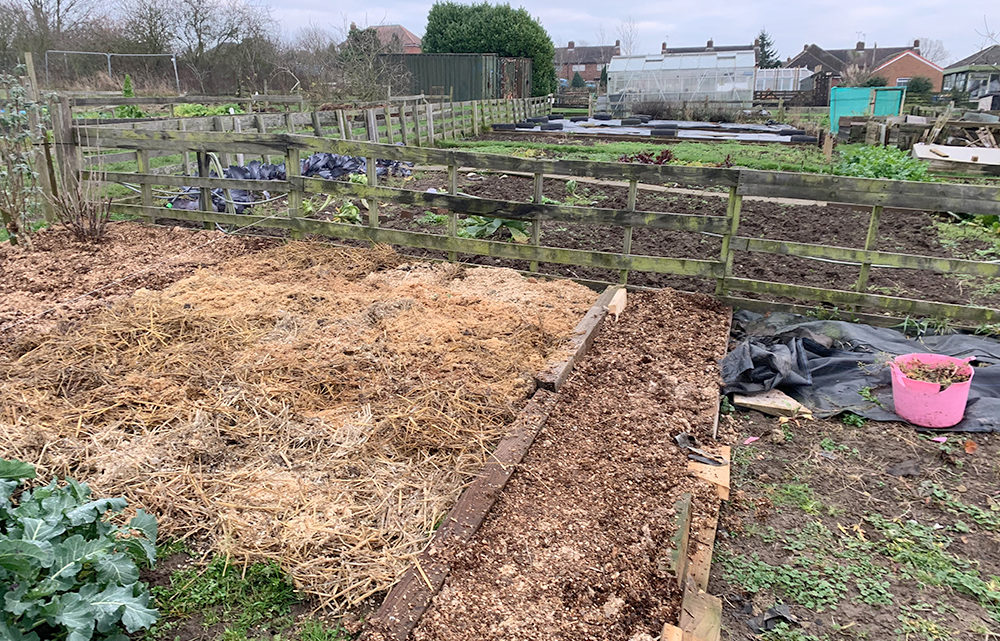 1st February 2019
Off
As you'd expect, it's still very cold here in Derbyshire, it's snowing as I write this. This month, for me is going to be all about planning and preparation.
By
Digging the Earth
31st October 2018
Off
I don't think it's uncommon for allotmenteers to tend to their plots sporadically, for those of us that attempt to juggle work, family and the allotment, it can sometimes be a struggle to keep all of those balls in the air! This has certainly been the case for me of late. After a summer of…
By
Digging the Earth
IMPORTANT INFORMATION
All opinions on this website are personal, they are not influenced by any company whatsoever and are based on genuine life experiences, however some posts may contain affiliate links from which compensation may be received by Digging the Earth, should purchases be made via those links.
I am not a medical professional, all health related posts are based on personal experience only and should be viewed as nothing more than a sharing of opinions and experiences. Please seek professional help for physical or mental health concerns.
All rights reserved. No part of this publication/website may be reproduced, distributed, or transmitted in any form or by any means, including photocopying, recording, or other electronic or mechanical methods, without the prior written permission of the publisher, except in the case of brief quotations embodied in critical reviews and certain other noncommercial uses permitted by copyright law. For permission requests, please get in touch via the contact form.
Recent posts
This website uses cookies to improve your experience. We'll assume you're ok with this, but you can opt-out if you wish.Accept Read More