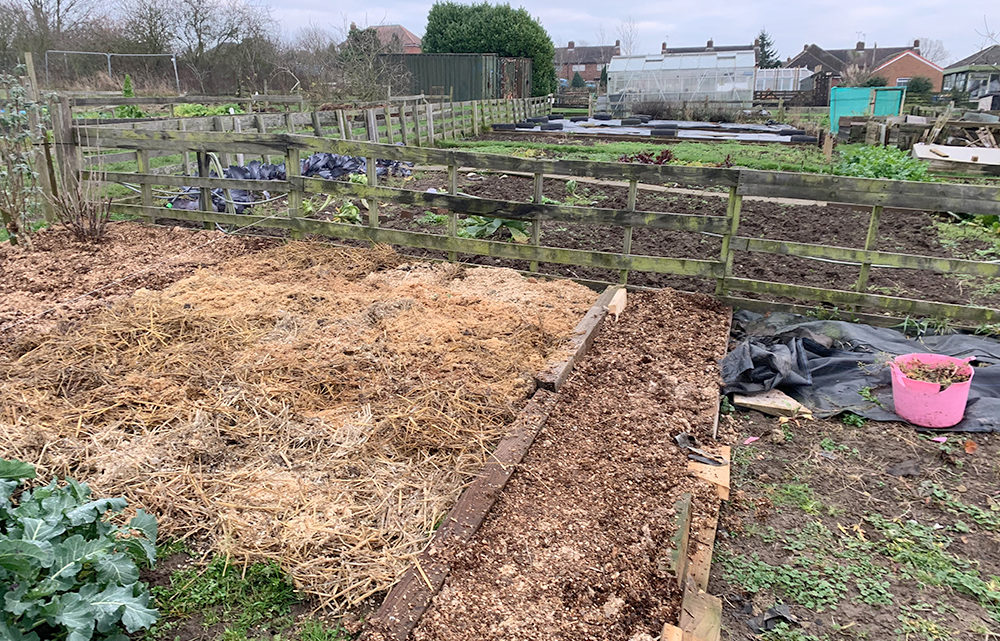 February 1, 2019
As you'd expect, it's still very cold here in Derbyshire, it's snowing as I write this. This month, for me is going to be all about planning and preparation.
October 31, 2018
I don't think it's uncommon for allotmenteers to tend to their plots sporadically, for those of us that attempt to juggle work, family and the allotment, it can sometimes be a struggle to keep all of those balls in the air! This has certainly been the case for me of late. After a summer of…
July 3, 2017
In order to make the task manageable, we have been doing a bit at a time, firstly clearing of debris, strimming and then covering.
July 1, 2017
Well a fair bit has happened since I last wrote. On almost filling up our original plot, it came to the time a month or so ago when the pumpkin plants were ready to go out. On having either planted or allocated the majority of the space we had I was left scratching my head…
March 20, 2017
I decided rather than put them straight into the bin and in the true spirit of allotmenteering! I'd take them to the plot and see if I could find a use for them.